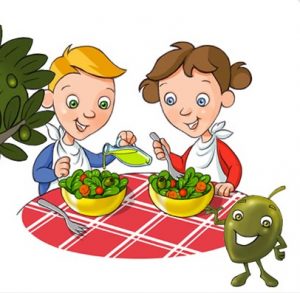 Created in 2006, this educational project is for primary schools.First experimented in 2007 in two schools, one in Milan and the other in Tavarnelle Val di Pesa in the province of Florence, it gained its final validation in 2008 in five schools:Milan, Rome, Naples, Tavarnelle Val di Pesa in the province of Florence and Voghera in the province of Pavia.
Experimentation and validation covered a small yet significant sample in Italy, totalling 550 students and 22 fourth year classes.The materials and methods presented in the schools were finally approved at the end of the 2007/2008 academic year.
The 2008/2009 academic year also saw presentation of a new initiative involving approximately 300 schools all over Italy.
---
TARGET
Fourth year teachers, children and parents.
---
OBJECTIVES OF THE PROJECT
To make children's senses work (sight, touch, smell and taste), stimulate their imagination and the connection between perception and description.
To transfer to children the concepts of a healthy diet with special reference to oils and fats.
To spread awareness of olive oil to the world of schools and families, as part of a path of food education:as a good food and as a healthy food.
The prevailing idea is to spread knowledge of olive oil and associate its consumption with a correct lifestyle and diet, paying particular attention to the problems of child obesity, also through scientific popularisation by the Istituto Nutrizionale Carapelli.
---
TEACHING MATERIAL
The schools involved will receive a kit containing:
1 teacher's folder with method and teaching instructions.
2 students' folders: "My Play Book" and "My Taste Book"
Flash drives with multimedia material
---
CREDITS
Project Manager – Alissa Mattei, President of the Istituto Nutrizionale Carapelli Scientific Committee
Project Coordinator – Chiara Macconi, Food & School
Content design and development – Giorgio Donegani, Food & School Scientific Director
Multimedia and graphic design – ARCHAS, Milan
Illustrations – Raffaella Cosco